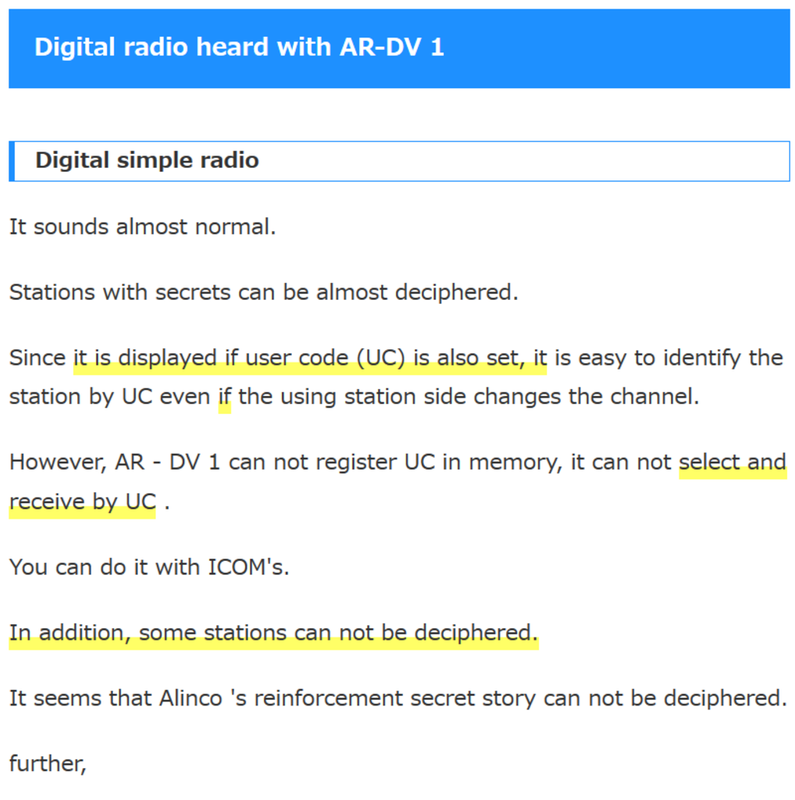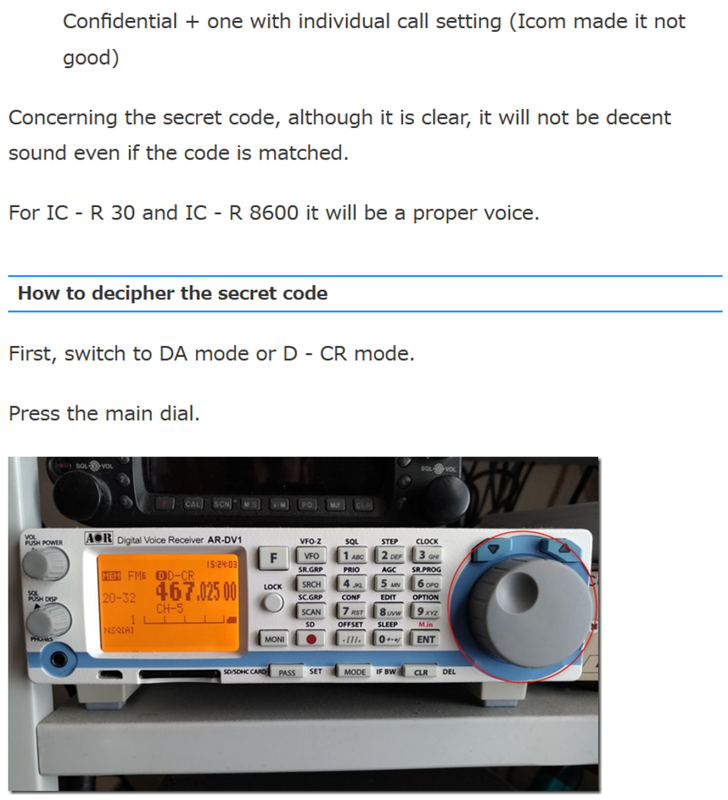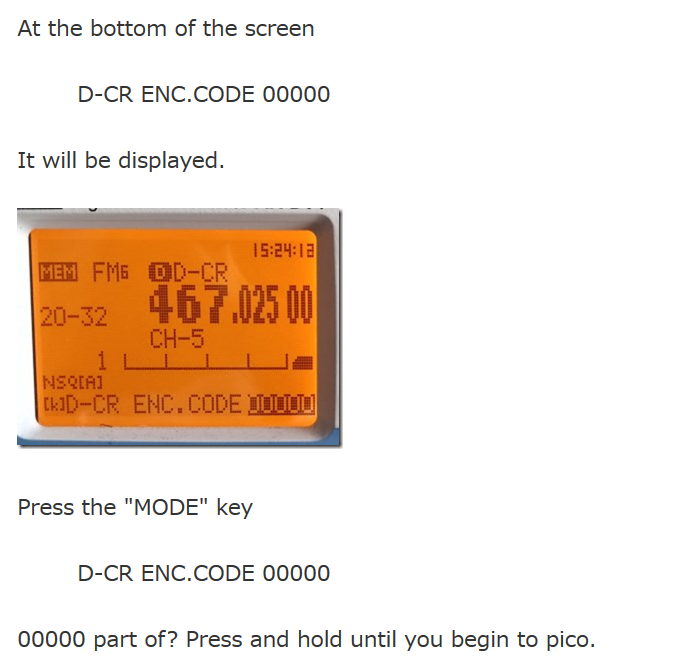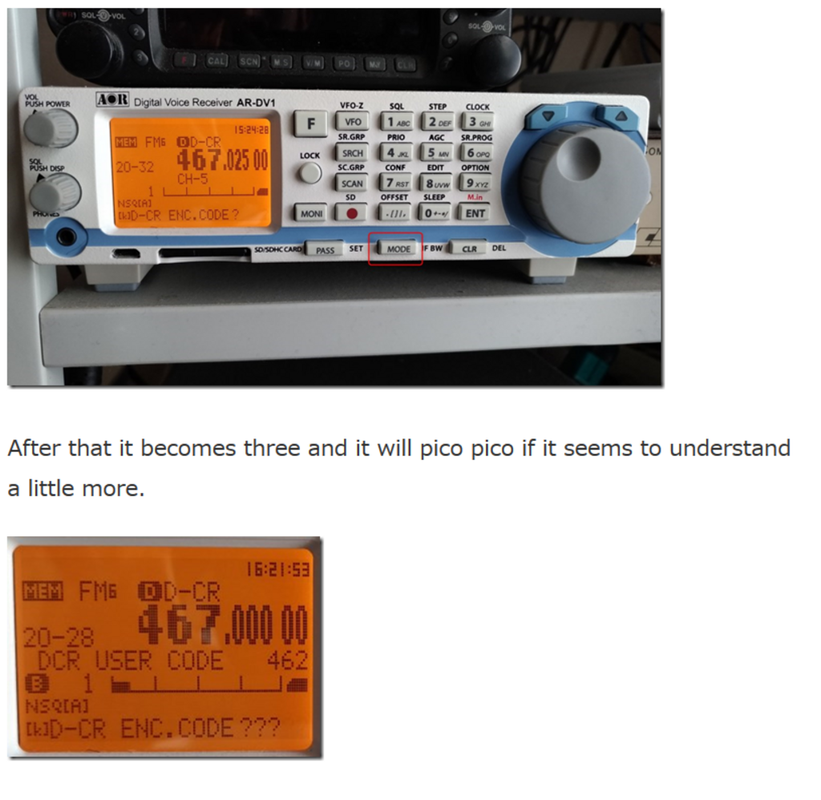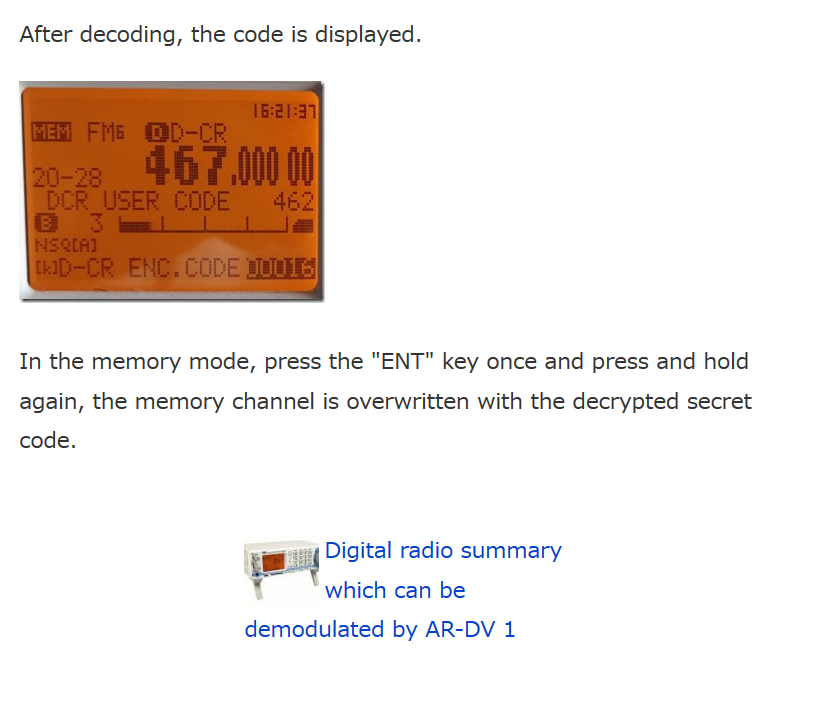 I came across this recently posted on a Japanese website, I translated it from Jap to Eng and the original is from yamanekosuke.com
The secret codes they mean are obviously encryption codes. Does anyone here know more about what this capability is.
Will it decrypt enc codes? Or will the AOR accept enc codes and decrypt?
And what applications does this work for? DMR? Tetra even?
We use Mototrbo DMR at work with basic privacy. I know the key as I am authorised, even with the key I can't listen on my Whistler TRX-2 as its encrypted and I didn't think the DV1 would accept it but is this possible? Sorry peeps I just can't make definitive head or tail of the article and hope someone else can help?